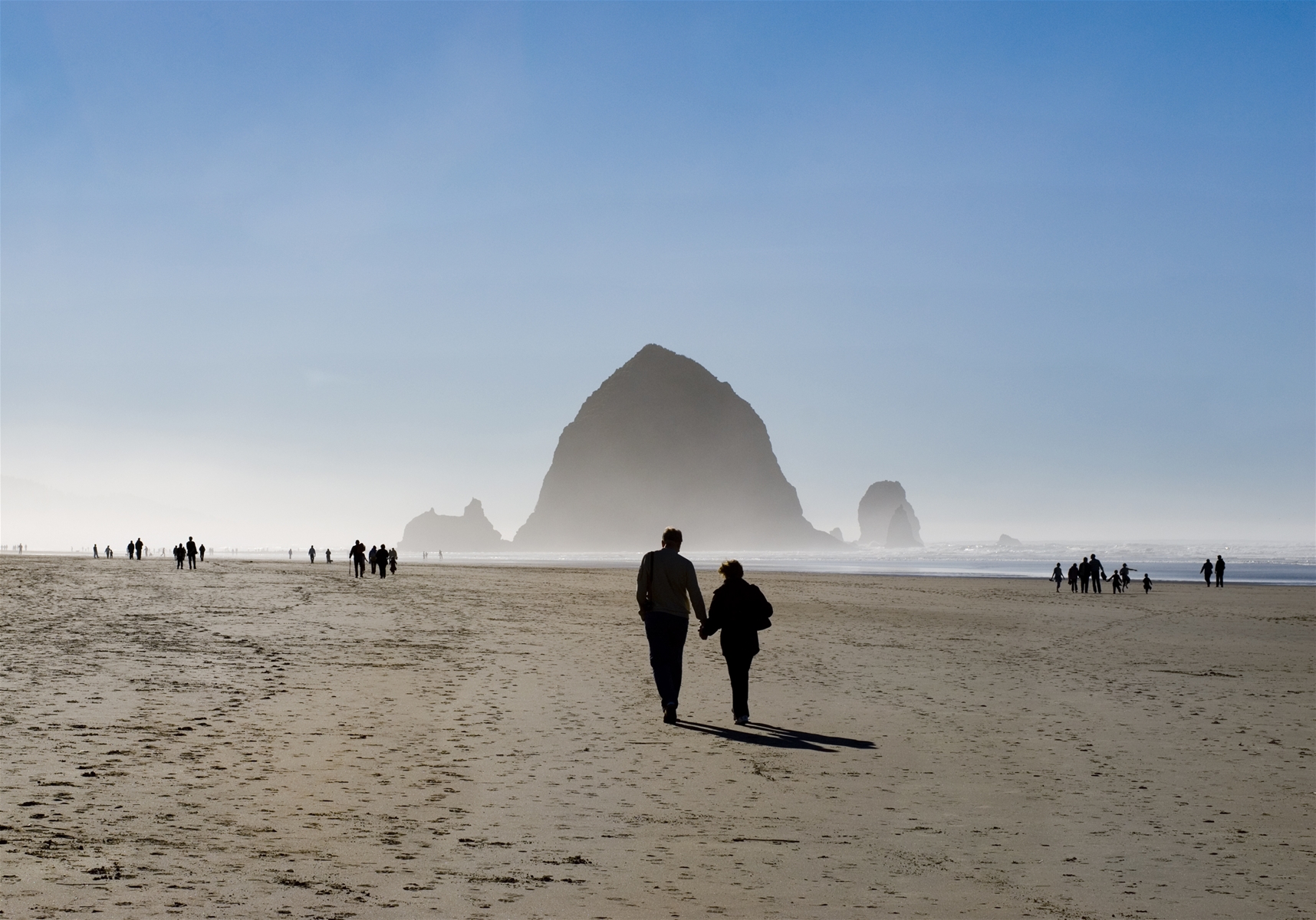 Summer Travel Tips from a Local
The northern Oregon coast is beautiful all year round, but there's something magical about the summer sun warming your skin while you take a stroll on soft, gray sands with the sound of the ocean rushing the shore, teasing to finally reach your feet on the next wave. Many of the visitors who frequent Cannon Beach know that there's a serenity by coming during the off seasons, but summer brings a vibrant liveliness to the coast that's hard to resist! Here are some tips for making the most out of your summer visit to the northern Oregon coast.
When planning your summer visit, try to book your rental in advance to ensure you'll find the right property for your needs. Weekends are often busy and have limited parking. If you're not staying in Cannon Beach, plan on arriving early to ensure you can find a spot. When it gets closer to your arrival, make dinner reservations at popular restaurants, or try dining during off-hours so you can spend your trip enjoying everything the northern Oregon coast has to offer!

Summer Events
Summer on the coast is marked by the sunny days beginning to outnumber the rainy ones. People go outside often to fill their days with the events and activities that are in full swing when the sky is clear.
One of the main events that kick off the summer is the Sandcastle Weekend from June 10th-12th. Start the weekend with a bonfire, music, and smores on the beach. Then come down the next day to see the impressive sandcastles being built in the morning then judged in the evening.
The Fourth of July in Cannon Beach is firework free due to sensitive ecosystems, which makes it a great coast destination if you might be sensitive to the noise or want to bring your pup! If you still want to get your fill of fireworks on the 4th, nearby Rockaway Beach to the south, and Astoria to the north will have firework displays!
Some ongoing summer events include Haystack Rock Awareness where local volunteers go out during low tide and hand out resources to educate visitors on the importance of Haystack Rock. Nearby, Seaside hosts the monthly First Saturday Art Walks. If you're interested in picking up fresh, locally grown produce, the Seaside Farmers Market is every Wednesday afternoon June 15th- September. Manzanita also has a farmers market every Friday afternoon June-September.

Cannon Beach Summer Activities

Shopping & Dining
If you need groceries, stop by Manzanita Fresh Foods, Surfcrest Market, or Mariner Market and get what you need for a beach picnic, post-adventure snack, or a delicious dinner at your rental.
When it comes to choosing where to dine out, you have a ton of great options! Before a busy day of adventure, grab a coffee from Insomnia Coffee Co. or Sea Level Bakery, where you can also find delicious fresh pastries. Stop into Pelican Brewery or Public Coast Brewing and try a flight of locally crafted brews (Both also offer vegan and gluten-free options!). Wrap up your day with dinner reservations at Wayfarer or Driftwood.
Looking for retail therapy? One of the perks of visiting Cannon Beach is that the town is extremely walkable! Shop the locally made goods, wine, art, and gifts. Make sure you stop into the pink and white striped Schwieterts cones & candy shop — a trip to the coast isn't complete without saltwater taffy or an ice-cream cone!

Beaches & Tidepooling
Beaching on the Oregon coast is a little different than many other beach vacation destinations around the world. The mild temperatures are perfect for exploring the many beaches that are sprawled along the northern coastline.
If you want to take a barefoot stroll along the shoreline and look for shells and gemstones that litter the beach after the tide goes out, Cannon Beach has over 8 miles for you to enjoy. The central Cannon Beach parking lot is where you will find the Instagramable Haystack Rock, which is also the busiest place on the beach! There are several parks along Cannon Beach to park at; Les Shirley Park to the north, and Tolovana Beach State Recreation Site to the south usually fill up later. There are also beaches at Hug Point, Ecola State Park, and Oswald State Park, but have limited available parking so plan to arrive at those early.
If you're interested in tidepooling, Arcadia Beach is perfect for exploring tidepools teeming with ocean life. Search for starfish, crabs, anemones, sea urchins, and more! You can also find tidepools at both Oswald State Park and Ecola State Park.

Please use caution as you explore tidepools. The rocks can be slippery and especially dangerous during bad weather. The sea creatures live in a delicate environment so be considerate when exploring their homes.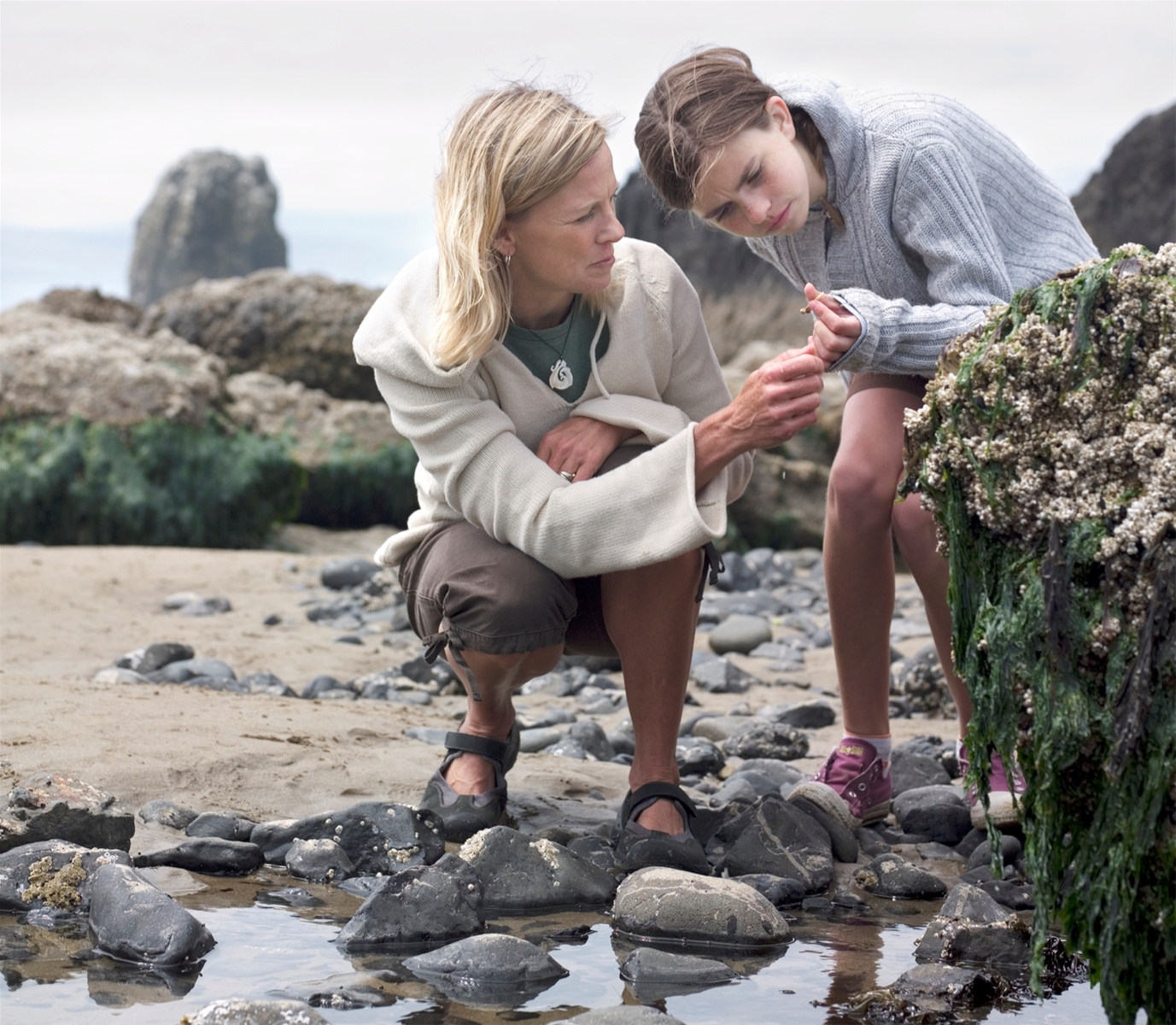 Even in summer, the Pacific stays a chilly 55 degrees but with the right gear that doesn't stop people from surfing! Take a lesson and rent gear from Cannon Beach Surf Lessons and Rentals. Then head to Short Sand Beach, a local favorite for surfing. You can also find great curls at both Ecola State Park and Oswald State Park, just be sure to check the surfing report before heading out!
Maybe you don't want to get in the water, but what about on the water?
Head up to Seaside and rent a kayak, SUP, or even a swan boat from Wheel Fun Rentals! Paddle around the calm tributaries that feed into the ocean and take in Seaside from a different point of view!
You can also get out on the water in a fishing boat! The Oregon coast is known for its world-class fishing. Cast a line from a charter boat or from the beach. During the summer you can deep-sea fish for tuna or salmon. From the shore, you can expect active bites from Surfperch most of the summer near where creeks feed into the ocean or by the jetties.

Rainy Days
When visiting the Oregon coast in the summer, you might get a rainy day. If the rain is really coming down consider taking some time to relax and book yourself a spa treatment and Cannon Beach Spa or join in on a yoga class by Cannon Beach Yoga Arts.

Where to stay in Cannon Beach
When it comes to planning your summer visit, Beachcomber Vacation Rentals has a great selection of Cannon Beach homes for your stay! Try to book your vacation rental early as they fill up quickly. Be prepared for the weekends to be busy with limited parking and consider booking your stay during the week when it's quieter, or close to town so you don't have to worry about parking. By planning and booking your stay with Beachcomber Vacation Rentals, you can spend your days enjoying everything Cannon Beach and the surrounding areas have to offer!