Cannon Beach Pet Friendly Vacation Rentals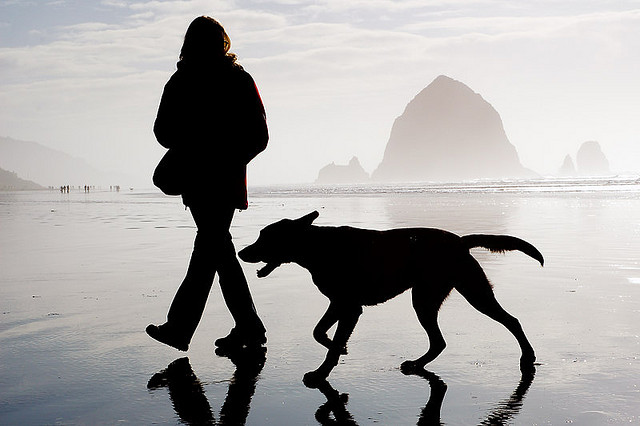 Welcome to Cannon Beach, the Canine Shangri-La of Oregon. A small coastal hamlet set along the pristine Oregon coastline, simplistically pet heaven. The Oregon Coast is 363 miles of rugged scenic shoreline with most beaches open to pets, however Cannon Beach is the most pet friendly town in Oregon.
There are endless reasons to bring your best friend to Cannon Beach. Generous local leash laws make it more fun for your pet, while leashes are not specifically required physical control must be maintained. There are endless stretches of beaches dotted with sticks and driftwood for your pet to fetch and chew on. Soft sands to play ball, refreshing ocean waters to frolic in, whale watching, kite flying, tide pooling and beach combing. This is a pet's paradise, just always watch out for the tides so you don't get stranded. Plus we offer several pet friendly Cannon Beach rentals!
At the end of a fun day head downtown, its casual and friendly. Here you'll find the most outdoor restaurant seating on the entire Oregon Coast and a nice selection of pet friendly restaurants. Friendly shop and restaurant owners are known to treat your pets with treats and a refreshing bowl of water as they exhaustingly pant in the shade after a fun day.
Things to Do with your 4-Legged Best Friend
Explore Cannon Beach with Beachcomber Vacation Homes from the comfort of one of our pet-friendly homes.
---
Cannon Beach Pet Friendly Restaurants