How To Bring All The Fun Of Summer Camp To Your Cannon Beach Vacation Home
Most of us can agree that summer camping trips are a staple of childhood. Gather up the friends and/or family and hit the road with the promise of new adventures in nature. That escape into a new wilderness always brings along plenty of smiles and great memories to boot!
However, along with summer camping trips also come a handful of subtle but prevalent camping irritations. The tent that's always missing a pole, dodgy campsite restrooms, sand getting everywhere, and an often-endless assault from mosquitos. For all its positive aspects, true camping can also bring a fair share of frustration.
What if we told you that you could have all the positives of summer camping with none of the grievances? The only change you have to make is to swap your tent for a vacation home. Then with a little creative activity planning – which we'll explain below – you'll have everything you'll need for the new and improved summer camp.
Read on to see our perfect Cannon Beach vacation home summer camp activities itinerary!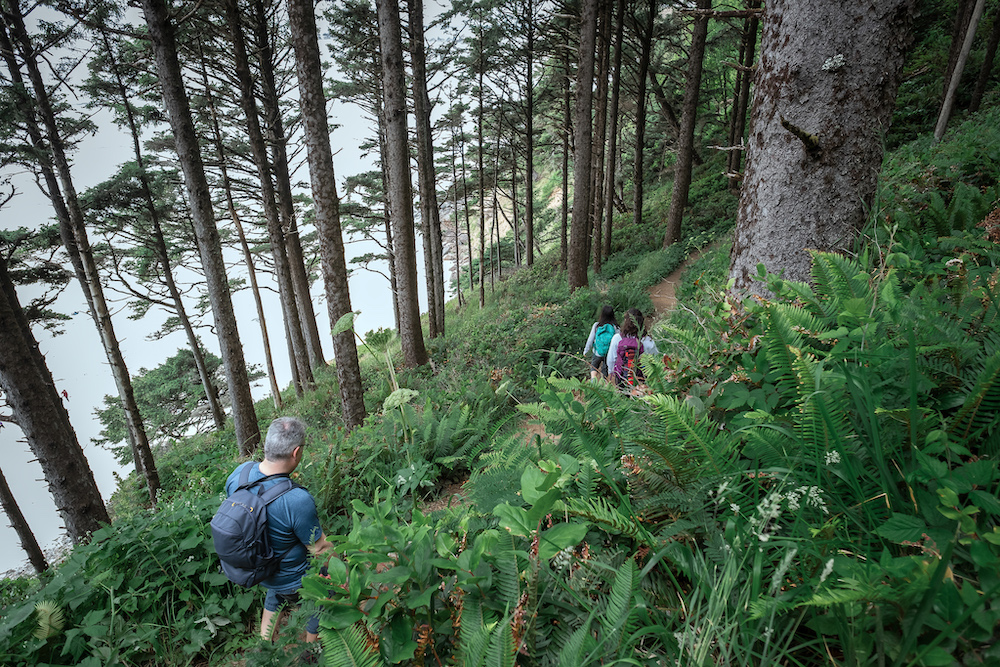 Day 1 – Wake Up Fresh And Explore Ecola State Park
Ecola State Park
is the perfect place to spend your first day of vacation-home summer camp in Cannon Beach. The state park contains 9 miles of awe-inspiring coastline between Cannon Beach and Seaside, and it includes the famous
Tillamook Head
. Ecola State Park also holds a fascinating historical significance involving the
native Tillamook people
.
This combination of gorgeous natural beauty and fascinating history make the state park the best first stop on your vacation-home camp.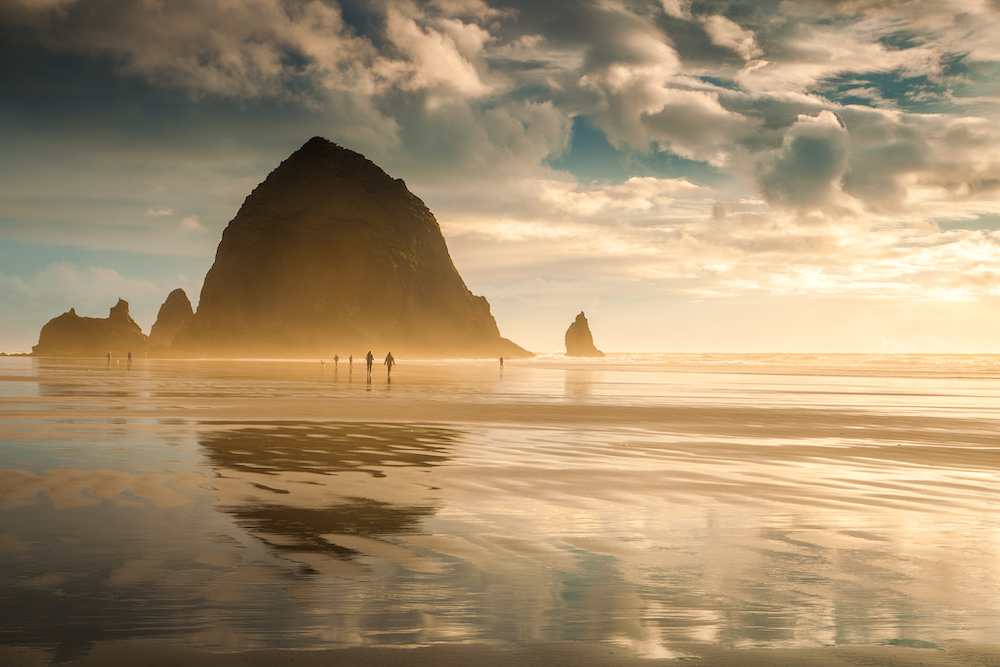 Day 2 – Embark On A Tidepool Scavenger Hunt Near Haystack Rock
After a comfortable night's rest in your vacation home, summer camp continues with an exciting scavenger hunt at the
tidepools near Haystack Rock
. Here you'll find a variety of crabs, fish, corals, sponges and more hiding in the shallow pools. Challenge yourself, your family and friends to see who can spot the most different species of marine.
Also, don't forget to watch for the many species of
sea birds
riding the wind above Cannon Beach's famous tidepools.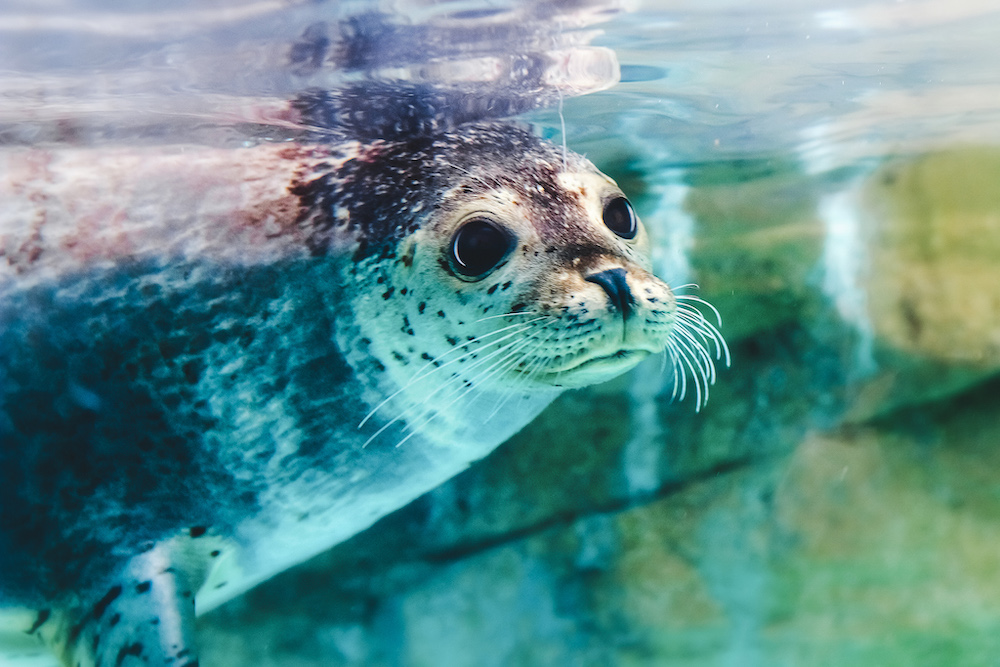 Day 3 – Meet The Local Wildlife At The Seaside Aquarium
In addition to cozy beds and comfortable amenities, another perk of opting for a vacation home instead of a summer campsite is the ease of access to the local town attractions. One spot that fits the spirit of summer camp perfectly is the
Seaside Aquarium
at the south end of Cannon Beach.
At this aquarium, there are the traditional captivating water tank exhibits and fun touch pools. However, the showstopping attraction here is the opportunity to feed Seaside Aquarium's playful seals! Purchase some seal food at the aquarium and watch these cute, charming sea mammals jump for joy to be fed.
Day 4 – Play Some Old-Fashioned Beach Games At Cannon Beach
No camping trip is complete without a day or two to play a few games in the open grass or along a sandy beach. Here at Cannon Beach, we think you can figure out which field of play we're going to suggest.
The many picturesque beaches of Cannon Beach are ideal for both sightseeing and some friendly competition. A day of touch football or ultimate frisbee on the dense sand is sure to bring laughs and smiles all-round to the whole crew of happy campers.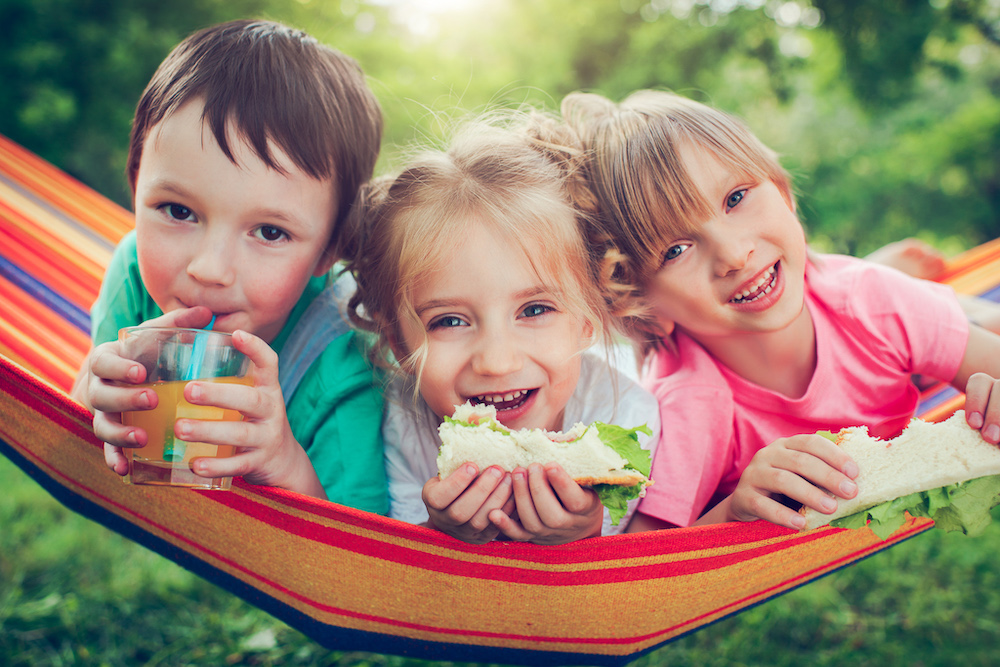 Day 5 – Cook A Big Camp-Style Meal And Relax For The Final Evening
For the last day of your vacation home summer camp, we recommend embracing the new accommodation and taking the day to relax in comfort at your home in paradise. Hang out and reflect on the many fun adventures, sing a few campfire songs around the living room, or just kick back and relax out on the deck.
At the end of the day, gather your camp squad to prepare one last
summer-camp-inspired meal
before sitting out on the deck and watching the sun set over the beautiful pacific northwest coast. As your last full Cannon Beach day comes to an end, take in a few final deep breaths of that refreshing coastal air before retiring a final time to your home's comfy bed.
That right there is how you turn your vacation home into the perfect alternative summer camp destination. For more great camping-inspired things to do, be sure to check out our list of
local outdoor activities
. And, of course, reserve your new-and-improved summer campsite by browsing through our
Cannon Beach vacation homes
.