3 Ways To Enhance Your Oregon Coast Trail Experience At Cannon Beach
Hiking the Oregon Coast Trail (OCT) is no walk in the park. The trail spans Oregon's entire coastline and demands 380 miles of hiking (425 if you omit the recommended ferries at water crossings). If you don't look after your health and wellness during the trek, then you can quickly expend your energy and resources trying to reach the finish line. That's no way to complete a marathon hike like the OCT (more like 14.5 marathons).
Our home base of Cannon Beach falls within the southern half of the OCT's 36-mile-long Section 1 between Fort Stevens State Park and Oswald West State Park. Here in this picturesque coastal town, you can simply restock supplies, camp out for the night, and get back on the trail early the next morning. Or, you can plan on taking some well-needed R&R to slow down and enjoy some time making Cannon Beach a relaxing basecamp.

With that said, here are three ways you can step up your Oregon Coast Trail experience with an extended stay at Cannon Beach.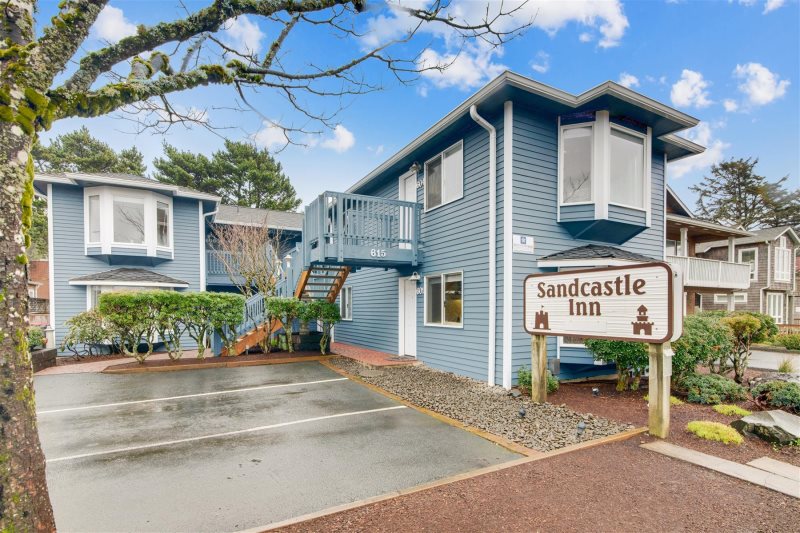 1. Spend A Couple Nights In A Vacation Rental Instead Of A Tent
Nothing against camping, but when the opportunity arises to get a good night's sleep in a warm bed, it's a good idea to choose that option. The best accommodations for spending a night or two at Cannon Beach are
Beachcomber Vacation Rentals
. Clean beds and rooms, comfy living spaces, and a vast selection of rentals with space for any group size are just the beginnings of what you can expect staying in one of our vacation homes or suites.
If you're still looking to keep a more minimalist approach to your vacation rental stay, then our
Guest Suites
are best for you. They come fully furnished, accommodate up to four guests, and come with great features such as full kitchens and close access to local shops and restaurants.
To truly maximize your experience at Cannon Beach, you may want to consider booking a full vacation home. In addition to more living space and rooms to house larger groups, our vacation homes have a greater selection of desirable amenities. After a long few days on the Oregon Coast Trail, your legs will thank you for choosing a rental with a
private hot tub
and/or
pool
to soak in.
Depending on the time of year, the minimum nights to stay in our rental suites and homes may vary. Many require a minimum of 2 nights, but you can also call our office at 855-219-4758 to ask about single-night options.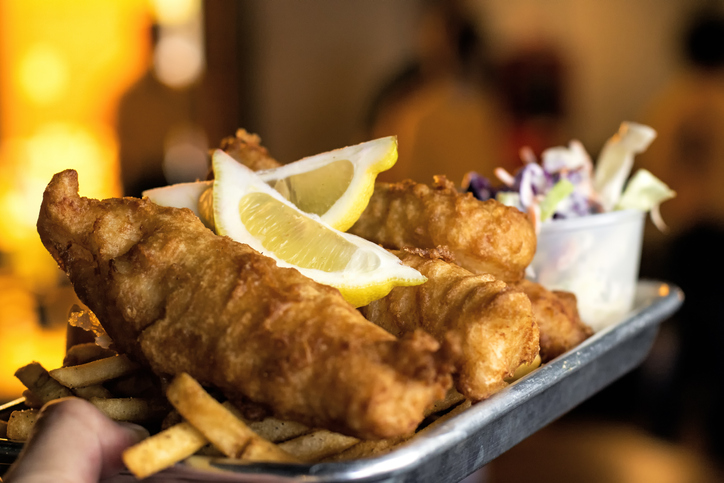 2. Enjoy Proper Warm Meals Out Before Turning Back To Camp Food
Just as with opting for a bed over a sleeping pad, it's nice to enjoy warm meals at a restaurant over camp food after a long day on the trail. Here in Cannon Beach, we have a great selection of local restaurants to check out during your stay.

For a sensational breakfast or brunch, you have to hit up Lazy Susan Cafe. Coffee-lovers should also check out the Sleepy Monk Cafe for a great extra cup of joe. For lunch, the move to make is dining at Pizza a'fetta, a locals-favorite since 1988. Finally, enjoy a flavorful dinner out at Castaway's Global Cuisine, Cannon Beach's top restaurant on TripAdvisor.

Alternatively, if you still want to dine in during your OCT stop in Cannon Beach, you'll have access to a full kitchen at your vacation rental. Head to Fresh Foods or Mariner's Market for your groceries, and then get to cooking a delicious home meal!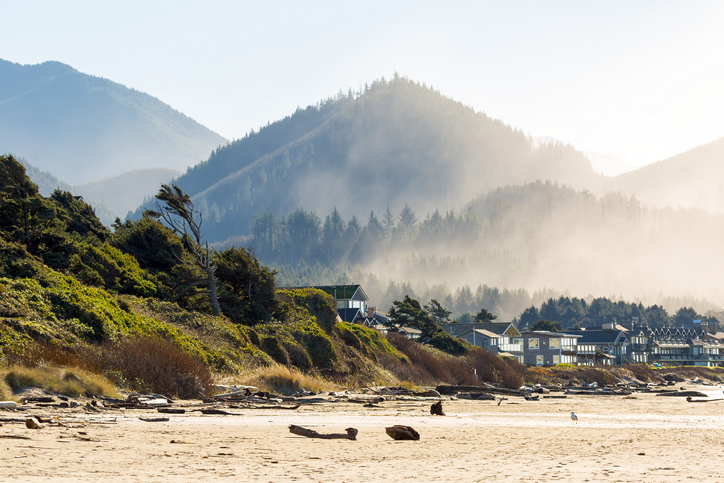 3. Explore More Of The Spectacular Surrounding Wilderness On Land And Sea
Finally, you'll want to spend a little extra time in Cannon Beach during your Oregon Coast Trail trip just for the sheer number of things to do and see. There are so many ways to explore the epic scenery surrounding Cannon Beach that you'd be remiss to not take at least a few of them on.
The first things you'll have to try out during your stay will be the water activities at Cannon Beach. You can
rent surf boards
to ride the fun waves around Ecola State Park. If you prefer a more mild outing on the water, then pick up a
paddleboard or kayak
to cruise the calm tributaries and lakes around Cannon Beach. Summer is the prime time to surf, paddleboard, and kayak, but you can enjoy all these watersports nearly all times of the year.
Another exploration option is to check out trails other than the OCT. While the entirety of the OCT is spectacular, it's path through Cannon Beach only scratches the surface of what gorgeous trails are out there to discover. If you want to take in the scenery on land without adding more hikes to your trip, you can do that too! Rent a bike to cruise around the many beaches and/or go tidepooling to discover the fascinating sea critters living along the shore's nooks and crannies.
Taking a break here at Cannon Beach doesn't have to mean shutting down the activity train. On the contrary, we encourage you to get out and explore even more during your extended stay in our wonderful mountain town. Be sure to check out our
Things To Do page
for even more fun activities to try out.
Those are our three ways for how you can enhance your Oregon Coast Trail experience by spending a little extra time at Cannon Beach. Head to our
vacation rentals page
to browse available homes and guest suites for your stay. Also, learn more about the OCT and its 10 sections by heading to the
OCT trip-planning website
.