Enjoy a Perfect Fall Vacation on the Oregon Coast
Discover Why Cannon Beach is the Perfect Place to Take Your Next Fall Vacation
The Oregon coast - Cannon Beach in particular - is a wonderful hidden gem of a location to take a fall vacation. Small crowds, dramatic scenery, and plenty of fun things to do are just the start for why you should seriously consider Cannon Beach for your next fall trip. Read on to discover more of why you need to take fall vacation to this Oregon coast destination.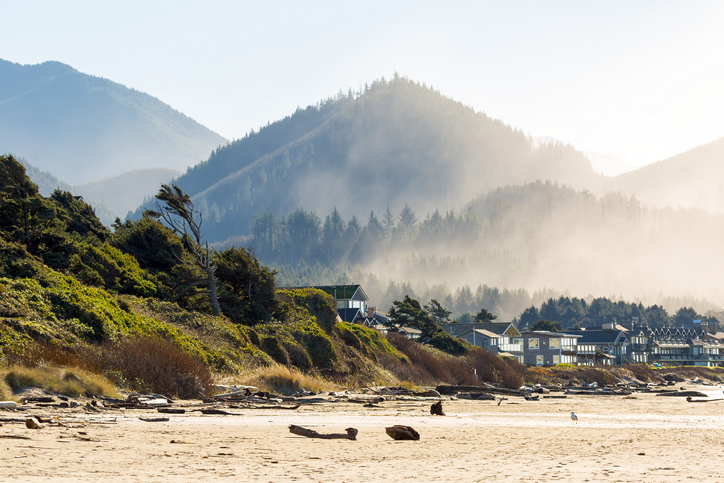 1) A Quieter Cannon Beach
The most popular season to visit the Oregon coast is the summer when conditions are mild and warm, and families are on vacation. By the end of August, most of those summer crowds have gone, leaving Cannon Beach refreshingly quiet.
During fall, you'll have most of the area's most popular attractions all to yourself. It's the perfect opportunity to connect with coastal landscape, enjoying the soothing sounds of tumbling waves and gentle winds.
Additionally, the many Cannon Beach shops and restaurants are far less busy. Just you and us locals will be there to enjoy the charming village, making for a remarkably relaxing vacation experience.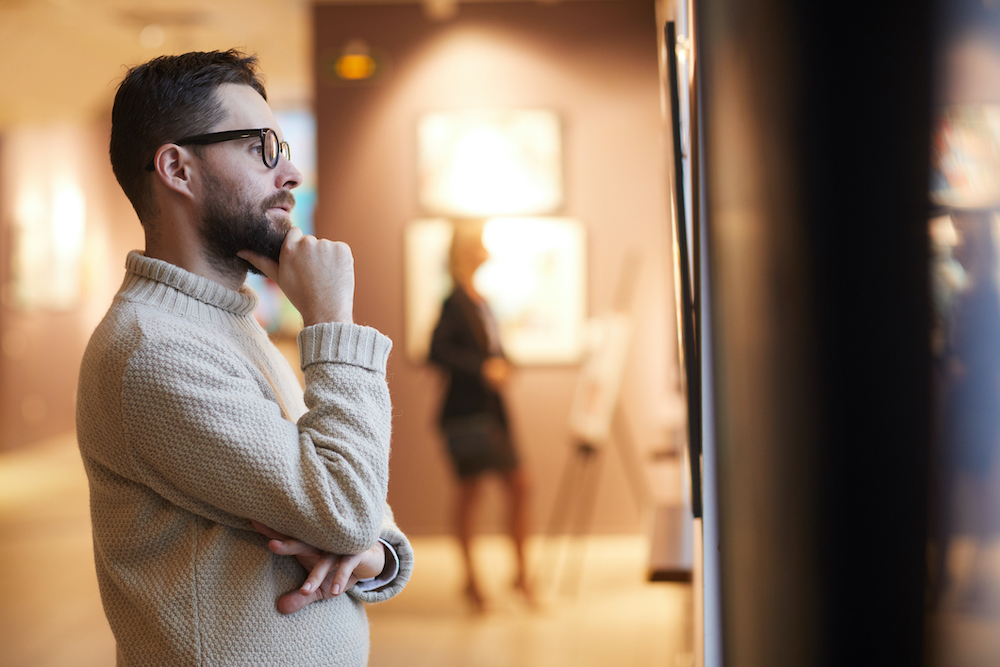 2) Fun Cannon Beach Festivals and Events
Just because the big crowds are gone doesn't mean the party has to stop. Rather, the party just becomes more laid back and refined. If you visit us in the fall, you'll see that with our
Cannon Beach events
.
From the September 30th through October 29th, check out the
Savor Cannon Beach Wine & Culinary Festival
. Over the course of this month-long festival, you can enjoy the delicious specialty dishes from our local chefs. There are unique wine tastings for you to experience award-winning wines. Art Galleries host some of the many scheduled events, a perfect setting.
Additionally, there's the
Stormy Weather Arts Festival
taking place from November 4th through the 6th. Here you can enjoy a selection of galleries, artist demonstrations, paint classes, and more from renowned artists!
Finally, there's
WOW! Weekend
, a perfect girl's getaway taking place from November 11th to the 13th. WOW! (AKA Women's Only Weekend) has evolved from its small beginnings as a women-only pajama party in 2008 to a full-on festival of fun group events. Now the festival is open to everyone - not just women - to relax, have fun, and enjoy the splendid scenery at Cannon Beach in the fall.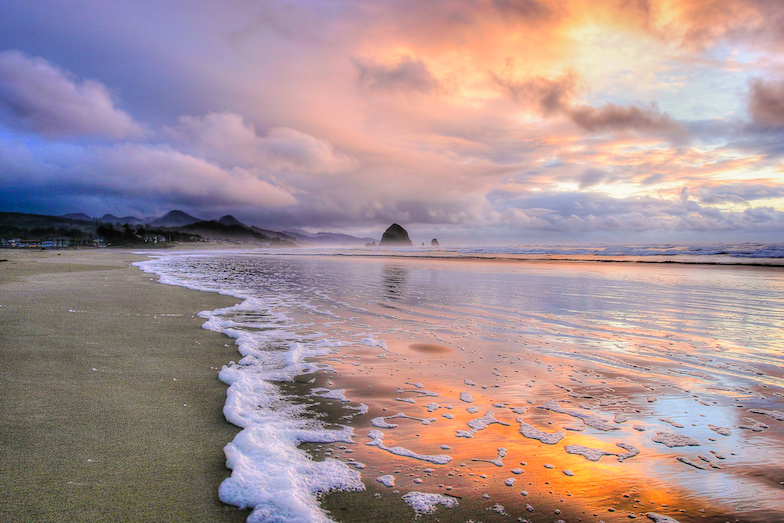 3) Magnificent Oregon Coast Scenery
Year-round, Cannon Beach offers some of the finest scenery along the Oregon coast. Fall getaways grant you the chance to see some of the most dramatic conditions of this coastal landscape. You can adventure out to experience the drama first-hand, or enjoy the views cozyed up by your vacation rental's window with a blanket and good book.
Calm days bring pleasant conditions that are perfect for exploring the beaches, tidepools, and many enchanting hiking trails. Once October arrives, cloudy and partly days at Cannon Beach do increase significantly. However, with those clouds come the opportunities to witness the skies light up in breathtaking fashion over the rugged coastal landscape.
Although these conditions are certainly gorgeous to see, the occasional storms at Cannon Beach bring a whole new level of spectacle. Imposing dark clouds churn in over the sea and beaches, creating incredibly dramatic scenes across the coast at sites like
Haystack Rock
. And when the thunderstorms bring wind, rain, and lighting to Cannon Beach shores, you'll love watching the magnificent show from the deck of your vacation rental.
Be sure to review this
beach safety guide
before you go out in stormy or potentially stormy weather at Cannon Beach.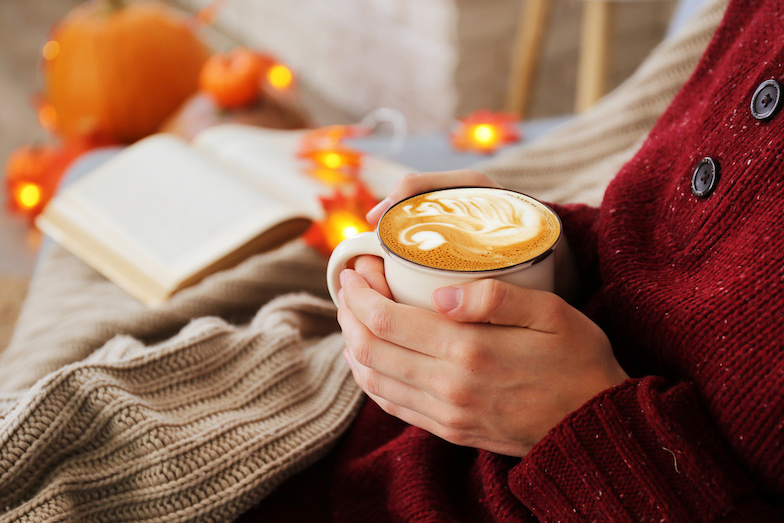 4) Taste Delicious Fall Flavors
Between exploring the coastal scenery and enjoying all the fun local events you'll need some good fall-flavored nourishment! Here in Cannon Beach, we have plenty of
welcoming restaurants, cafes, and coffee shops
to warm you up with delicious drinks and dishes.
For hot morning beverages on the beach or your patio, you'll be hard-pressed to find a better cup of tea or coffee than at
Sleepy Monk Coffee Roasters
. This local favorite coffee shop roasts its own beans, and they prepare delicious homemade pastries every day. You can get Sleepy Monk drinks and pastries to-go, or enjoy them from the shop's Adirondack chairs out front.
Elsewhere in the country fall flavors might not equate to seafood, but things are a little different here along coastal Oregon. Seafood is great year-round at Cannon Beach, and fall is no exception with local restaurants packing great locally sourced seafood.
Alternatively to going out for your seafood, you can catch and cook your own gourmet meal from the sea by crabbing for Dungeness Crab. Fall is the best season for crabbing in coastal Oregon, as this is after the Dungeness Crabs have finished molting. Once you've caught your fill, you can cook up your own
delicious crab dinner
right in your vacation rental kitchen. Check out the Department of Fish & Wildlife website for
licensing information
.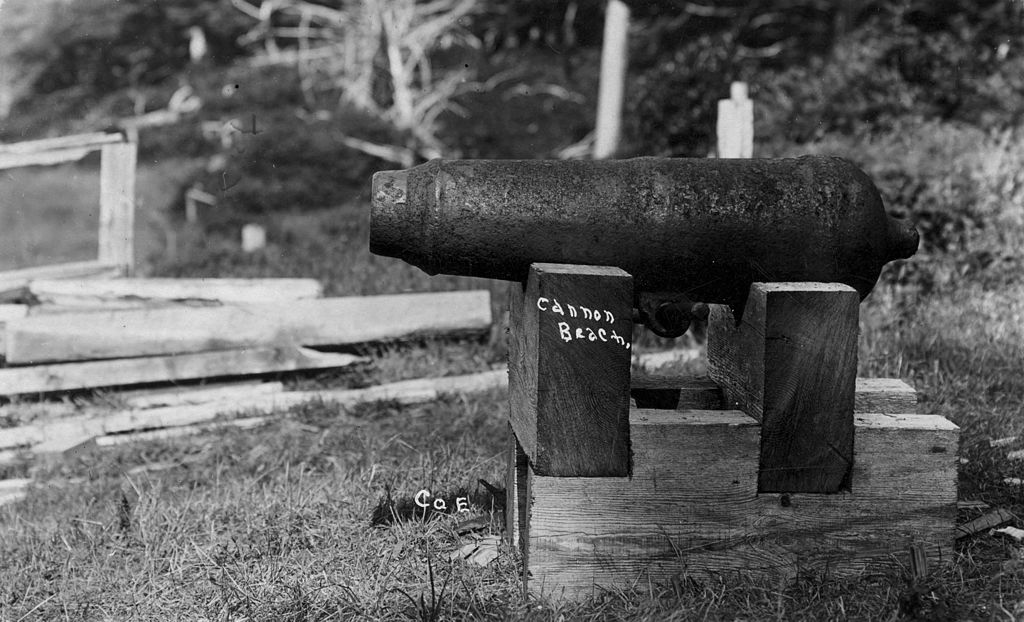 Image Sourced from OSU Libraries Special Collections and Archives Research Center
5) Spend a Rainy Day Uncovering the Past at the Cannon Beach History Center & Museum
The
Cannon Beach History Center & Museum
is a great place to visit, especially on rainy days in the fall. At the museum you'll find fascinating artifacts from Cannon Beach's history, including the preserved ship cannon from 1898
which inspired our town's name
. The museum also hosts an impressive collection of over 12,000 historic photos in its archives. A perfect view back in time on our quaint coastal town.
Additionally, the Cannon Beach History Center & Museum puts on exciting
specialty events and exhibits
. Stop by for an intriguing lecture, stretch your legs on a guided or self-guided tour, or even attend a concert or beer tasting. You'll definitely find much more to enjoy than only the fascinating museum.
And that's it for our list of five ways you can enjoy a perfect Oregon fall vacation at Cannon Beach. In short, if you love spectacular scenery, exciting events, and delicious food, then you need to add Cannon Beach to your fall vacation itinerary. Check out our
Cannon Beach Guide
to discover more about visiting our beautiful coastal Oregon home!
Your fall vacation at the Oregon coast, be sure to maximize the comfort of your stay by booking a Beachcomber vacation rental. We have a fantastic selection of comfy rentals that are perfect for an autumn escape. Click the button below to browse our Cannon Beach vacation rentals.