Guide to Whale Watching on the Oregon Coast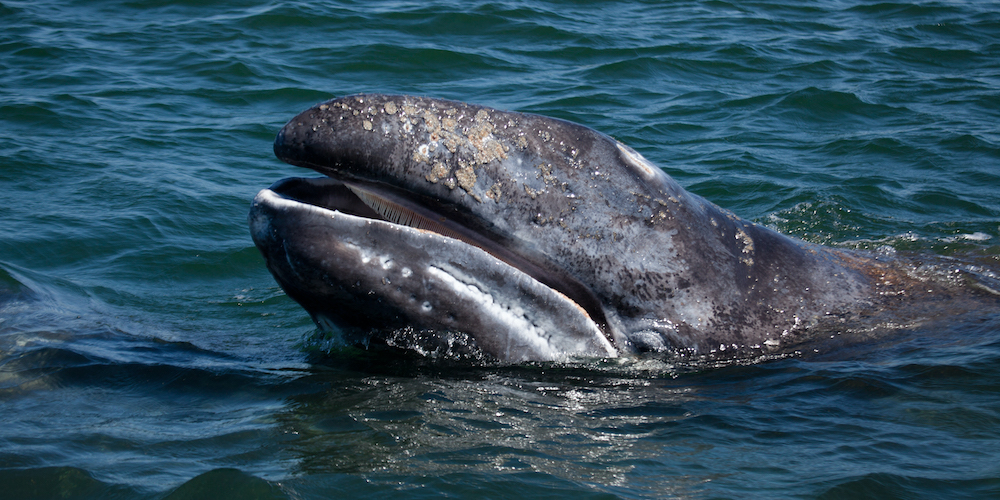 Year after year, nearly 20,000 whales can be seen passing by the coast of Oregon. Migrating from Alaska to Mexico and back again, gray whales will swim either north or south and present one of the most amazing sights to observe in the whole state. If you're
planning a trip
to Cannon Beach or Arch Cape, you might want to start considering how you can align your trip with the passing whale population. Here is everything you need to know about whale watching in the area to make it a trip you won't soon forget.
What to Expect When Whale Watching
Gray whales travel around 12,000 miles every year from Alaska to Baja California and back again. That's nearly half the distance of the equator, every year! This biannual passage typically starts around mid-March through mid-April though some can be seen as late as May or throughout the Summer if they decide to stick around. Around 200 whales will stay along the Oregon Coast most years but the best chance of seeing them out and about is during this migration especially in late March. The other chance to see them passing back hits its peak in mid-December to mid-January.
As the whales pass by, you'll be able to observe them breaching as they jump out above the surface of the water. You'll see them fluking which refers to when their tails come out of the water before they dive and you can often catch them spouting as they exhale above the surface of the water. It's truly an amazing sight to behold and there are many options near Cannon Beach to see these magnificent sea creatures.
Where to Spot the Whales
Not only fun for visitors but locals as well, there are quite a few
local favorites
to choose from when selecting your whale watching perch. Nearby to Cannon Beach is Ecola State Park that offers one of the best views in the area for spotting. You can grab a vantage point near the main parking lot or take a hike to the top of Clatsop Loop Trail and check out the view from up there. You can also look out from the grassy dunes that extend north from Haystack Rock. It's not very high up but sightings are still possible, just make sure to bring your binoculars!
In Arch Cape, there is a viewpoint in the nearby Neahkahnie Mountain. Typically, Oregon State Parks organize volunteers to help visitors spot the whales at different points along the coast including the Neahkanie Mountain viewpoint and one at Ecola State Park. Check
their website
for updates pertaining to their schedule during COVID.
Watch the Whale Activity Right from Your Cannon Beach Vacation Rental
If you want the chance to see the whales throughout your trip, Beachcomber Vacation Rentals offers many
oceanfront
or
ocean view
properties along the coast. Enjoy comfort and relaxation as you watch nature work its wonders. Vacation rentals come fully-equipped with everything you need to enjoy your time along the Oregon Coast and to keep you warm and cozy while watching the gentle giants pass by. Plan ahead and book your vacation rental today to join us for the peak whale watching season!